i put some of Buffet Ramadhan in Klang Valley. Sesekali merasai buffet Ramadhan tiada salahnya jika berkemampuan.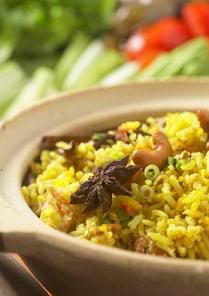 DEWAN PERDANA FELDA
(03-26988302)
99 Hidangan tempatan.
RM 46++
LEGEND KL
Di-Atas Brasserie
he month of Ramadhan is a time for worship and strengthening family ties, share with your loved ones and friends our delightful Buka Puasa spread. With over 100 fantastic specialties offered at the buffet line, diners are invited to view the various action cooking stations and be spoilt for choice with the marvellous selection of local and international favourites. Selamat Berbuka Puasa !
Ramadhan Buka Puasa Buffet : RM75.00++
SWISS GARDEN KUALA LUMPUR
(03-21413333)
Make your way to Flavors Restaurant and break fast with your friends and family for a sumptuous 'buka puasa' buffet where our chefs have prepared a feast featuring a wide variety of appetizers, and an array of traditional Ramadhan delights that will tantalize your taste buds and keep you coming back for more.
RM 80++
CHECKERS CAFÉ, DORSETT REGENCY
(03-27151000)
In the spirit of a traditional Malaysian Ramadhan, Checkers' master chefs are tasked to orchestrate a lavisg spead. Not to be missed are our signature Sup Rusa, Rendang Ayam, Sambal Udang Petai, Serunding Ayam, Bubur Lambuk, Sup Ekor, Balitong Masak Lemak Cili Api, Pari Asam Pedas, Patin Masak Tempoyak, Lemang, Ketupat and Aneka Kuih Raya. In addition, well-known local performer Syed Muradzi Syed Shamsul Baharun or Dee will be on hand every single day to ensure your great food is accompanied by great entertainment as well!
RM 69++
SERENA BRASSERIE, HOTEL NIKKO
(03-27826228)
Buka puasa' with varieties of local and Western cuisine throughout the Ramadhan month….recommendations such as 'Rendang Tok, 'Ayam Dara Kalasan', 'Ketam Goreng Berempah', and 'Gulai Nangka Bertulang Rawan' and many more. Check out eight action stalls, with choices of Grilled Seafood with Assam Sauce, Chicken Kebab, Mee Curry, Sotong Kangkung, Popiah Basah, Dim Sum and many more.
RM 95++
INTEKMA RESORT SHAH ALAM
(03-55225000)
Ala pasar malam
RM 38 Nett
GRAND SEASON
Rekindle this meaningful and Holy month with loved ones as you partake in our Berbuka Puasa spread. Featuring a lavish line-up of over 70 delectable dishes ranging from tempting appetizers to satisfying desserts, diners will be spoilt for choice. Not to be missed dishes include the ever-popular Nasi Beriyani Gam, Kambing Kuzi and Rendang Tok, Sup Gearbox
Ramadhan Buka Puasa Buffet : RM60.00++
KL CONVENTION CENTRE
(03-23332866)
The highlight of the spread is Chef Shahril's venison, marinated in a secret blend of spices and roasted to perfection. With daily specials prepared on the spot at various action stalls, the menu also promises roasted lamb, chicken shawarma, traditionally grilled Southern Indian tandoori, ikan patin masak Padang (Padang-style Silver Catfish), Hainanese chicken rice, assorted sushi and sashimi, Penang assam laksa, sup tulang rawan (bone marrow broth), wholesome signature bubur lambuk (rice porridge) and the staple of any good pre-Raya gathering, succulently-spiced rendang tok, our signature dish.
RM: 85++ (Diskaun utk CIMB Credit Card)
GRAND CONTINENTAL KUALA LUMPUR
(03-26939333)
Selera Kampung
RM 52++
RESTORAN SERI MELAYU, JALAN CONLAY
(03-21451833)
Aneka Rasa Ramadhan
RM 70++
DEWAN BESAR TUN RAHAH
(03-21666006)
Berbuka puasa with Abon & Ali Mamak
RM 55++
RESTORAN BERPUTAR SERI ANGKASA, MENARA KL
(03-20205055)
Germany specialty.
RM 130++ (Too pricey. Huhu)
HILTON PJ
RM: 99++
RESTORAN KUNANG-KUNANG
(03-41052015)
Kambing Golek & Beef Lasagna
RM 47+
CONCORDE KL
Book yourself for a culinary experience of a lifetime. Savour the world's best, from the East to the West. Our Batak singers will help you unwind as they croon hits from 8.30 pm until the wee hours of the night. There's no better way to round up a day of fasting thatn with our world-class international and kampung-styled local cuisines.
RM82.00++.
SALOMA BISTRO
(03-21610122)
What more could you ask for than mouth-watering home-cooked dishes from the state of Negeri Sembilan to break your fast. True to tradition, Chef Kamarulzaman Halim, Chef Rogayah Sharif and team are preparing the best of daging dendeng, daging salai lemak lado api, tempoyak pucuk ubi, paru goreng berlado dan rendang minang just to name a few! Come over for more than just good food, be mesmerized by the cultural performance by Saloma Dancers.
RM 65 Nett
CONCORDE SHAH ALAM
(03-5512 2200)
Fish head curry, Kajang satay, sup ekor lembu (oxtail soup), northern pasembur, and grilled lamb.
RM 65++
MAYA BRASSERIE, HOTEL MAYA
(03-2711 8866)
Ikan Merah Bakar Daun Pisang with Chili Kicap and Air Asam, Ayam Percik, Udang Putih with Padang Sauce and Baby Tomato, Daging Dendeng Cenda¬wan, and Sayur Pucuk Keledek Lemak Putih.
RM 75++
CORUS HOTEL JALAN AMPANG
(03) 2161 8888
Let us take you back to the old days of 'kampung styled' cooking like Ketam Masak Kari, Pucuk Ubi Masak Lemak keledek, Ikan Assam Pedas, Ayam Percik, Ulaman Kampung, Sambal Belacan, Cencaluk and many more traditional delights to whet your appetite this Ramadhan. While you feast on the delicious food, you will be accompanied by Live 'Lagu Melayu Asli' during the breaking of fast. Traditionally, Kurma or Dates will be given away to all diners. As a special treat, Roast Lamb Carving will also be available to diners.
RM 76++
BLUEWAVE HOTEL SHAH ALAM
(03-55118811)
AlMubarak Ramadhan Buffet
RM 85++
EQUATORIAL KL (03-21617777)
Break Fast At The Peak With Nipah Coffeeshop's Ramadhan Promotion
RM 92.00 ++ per person
CYBERVIEW LODGE, CYBERJAYA (03-83127091)
RM 80++
BRISDALE HOTEL (03-26948833)
Gema Ramadhan 'Selera Kampung' Buffet Dinner
Price : RM38++ Adult
KL INTERNATIONAL HOTEL (03-2697 8833)
The menu will vary from day to day, and will cover a spectrum that ranges from salad to pasta and desserts. Recommended among the main dishes are the Rendang Tok Perak, Daging Kurma Johor, Gulai Perut Rebung, Siput Sedut Masak Cili Api and Daging Lemak Pisang.
RM 38++
PUTRAJAYA MARRIOT
RM85++
HOTEL ISTANA
Rusa Panggang
RM99++
SIME DARBY CONVENTION CENTRE
(03-2089 3799)
The chef's signature dish is the kawah berempah soup, prepared with various grounded herbs like coriander, cinnamon, star anise and cumin and served with beef, lamb, chicken, oxtail, beef tripe and lung with a touch of mint and pandan leave.
RM 55++
BIG APPLE RESTAURANT, BERJAYA TIMES SQUARE HOTEL
(03-3-2117 8000)
An array of culinary specialities featuring Kerabu Daging Panggang, Kerabu Batik Muda, Udang Percik Panggang, Ayam Masak Merah Bermadu and other home-cooked Malaysian dishes await patrons this fasting month.
RM 78++